Agenda available for FaceBase Bootcamp on September 8th
Published 01 September 2021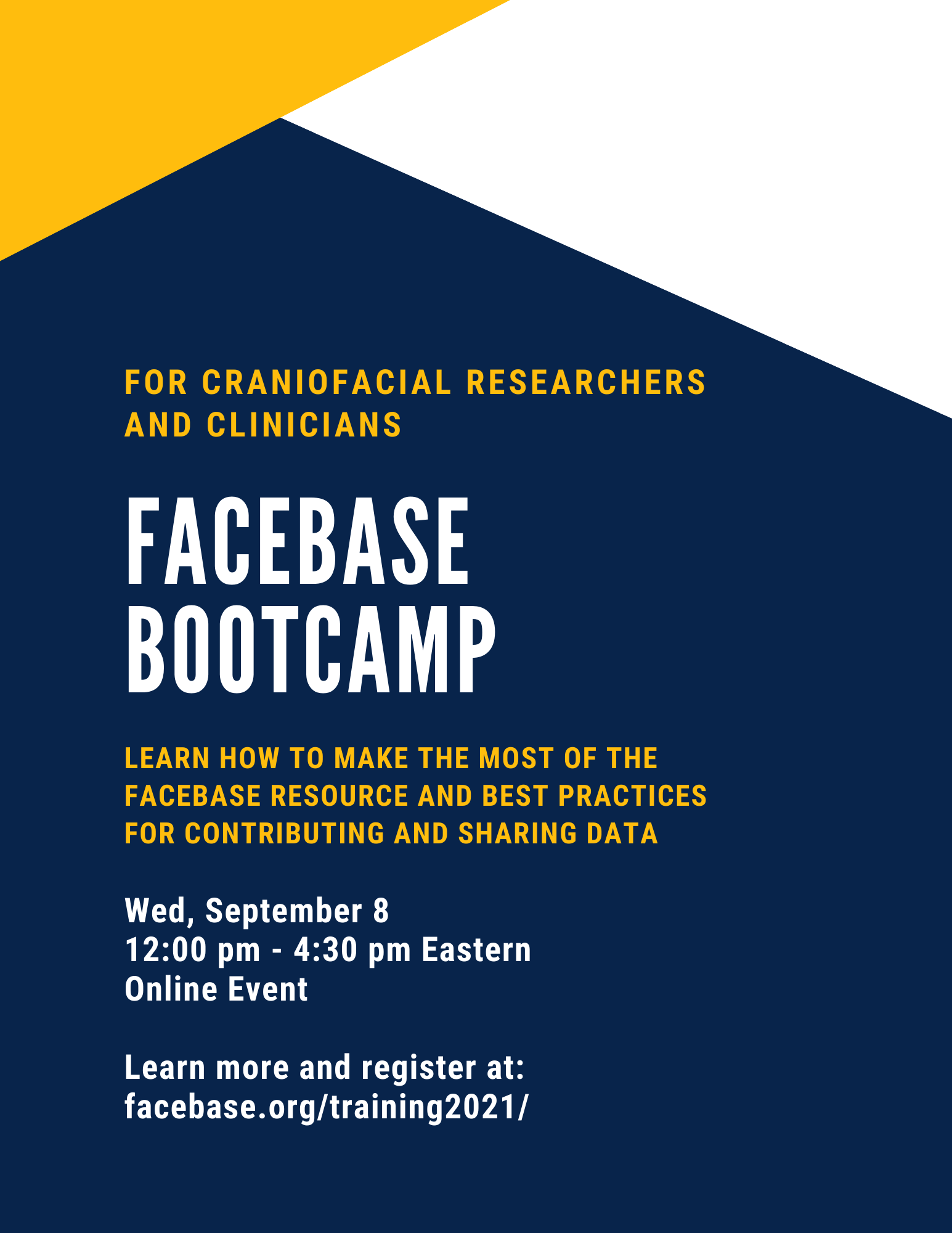 Join us for our next training that with tracks for both users of FaceBase and those who wish to contribute data. We'll also be covering some new features related to imaging data for both users and data submitters.
Click link below to view the complete agenda:
Date and Times
Wednesday, September 8, 2021
12:00 pm to 4:30 pm Eastern / 9:00 am to 1:30 pm Pacific
Format
The bootcamp has two scheduled tracks - one focused for users and one for data contributors:
12:00 pm to 1:30 pm Eastern - Users track - The FaceBase Hub will walk through the resources available on FaceBase, best practices for using the search interface, proper citation practices and how to export data.
2:00 pm to 4:30 pm Eastern - Data Contributors track - Learn about contributing data (including metadata and data models) and how data is curated (including updated information regarding protocols) along with a live demonstration of adding metadata and uploading data.
Zoom
Zoom details will be emailed to registrants and replay videos will be available after the event.
Details
Just click this link for details and how to register: https://www.facebase.org/training/2021-09-08/
If you have any questions, please send them to help@facebase.org.