Save the date for the 2nd Annual FaceBase Community Forum on Tuesday, June 14th!
Published 13 April 2022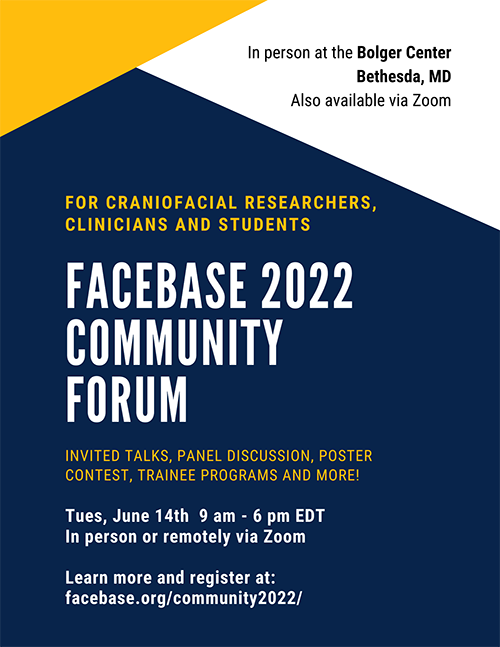 Join the craniofacial research community for a day of in-person and virtual knowledge sharing at the 2nd Annual FaceBase Community Forum!
This year, we'll be holding the Forum in-person at the Bolger Center in Bethesda, Maryland on Tuesday, June 14th. There will be invited talks, a forum panel, poster competition and special trainee programming!
You still have the option to join remotely via Zoom for the main meeting. However, in-person attendees will have access to special demos and workshops before the main meeting and showing their posters in the poster hall.
Registration will open next week and will include more information on fees and logistics for in-person attendance.
Check this event page, your inbox (if you're a subscriber or member), and our Twitter account next week for the links!