Registration is open for the FaceBase Community Forum on Tuesday, June 13th!
Published 09 May 2023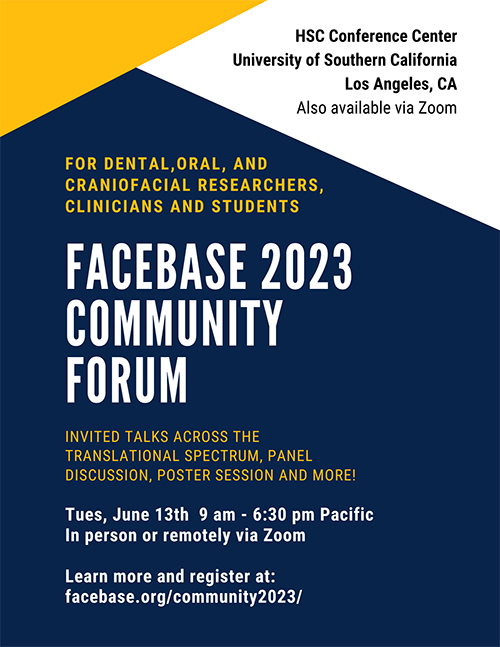 We're excited to announce that registration is now open for the 3rd Annual FaceBase Community Forum!
This year's Forum promises to be a unique opportunity for the craniofacial research community to come together and share knowledge. The event will be held both in-person at the HSC Conference Center at University of Southern California in Los Angeles and virtually via Zoom on Tuesday, June 13th.
The agenda includes an impressive lineup of special invited talks, a panel, learning about how FaceBase can help comply with the new NIH Data Management Sharing plans and a poster session. Whether you're joining us in-person or remotely, you'll have access to engaging discussions and opportunities to interact with other members of the community.
Visit our event page to learn more about the exciting happenings at this year's FaceBase Community Forum and to register today!